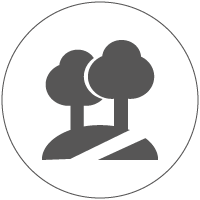 Landscape Design
Updating the landscaping of your home is a great way to increase the value of your property. We work with you to achieve the garden that you want.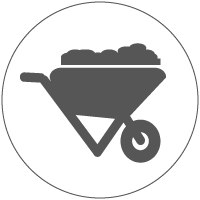 Landscape Construction
It is not just about the design. We have the skills to transform your existing  outdoor spaces to provide the perfect outdoor area for relaxing and entertaining.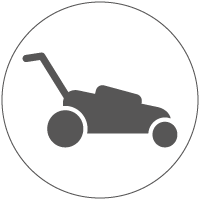 Garden Maintenance
Gardens will always need to be maintained, From mowing and edging, hedge maintenance, pruning, green waste removal & more, we provide an all round service.
Landscaping is not just about plants and trees! An outdoor space can be transformed with a new patio or decking – perhaps even incorporating a barbeque or pizza oven!
Retaining walls can help to repurpose an awkward or unloved space and give you the opportunity to expand your outdoor life. It can even add value to your property.
Hedging
If you have high hedges, miniature topiaries or anything in between, using a range of equipment suitable for the situation, we can incorporate regular trimming with fertilising to keep your shrubs looking sharp all year round.
Pruning
From light tip pruning to hard wood removal, dead heading shrubs to heavy winter cut back, we use clean, sharp cutting equipment and employ proper pruning techniques to maximise your plants health and and flowering times.
Small tree Pruning
We can remove overhanging limbs, deadwood, crown removal or entire trees upon request. Using the correct equipment and safe working practices we ensure the job is completed efficiently.
Mowing
From small backyards to acreage and everything in between including vacant blocks, we use quality, regularly serviced mowers to ensure your lawn has the best cut and is left looking neat and tidy.
Fertilising
Soil ph is crucial to growing healthy plants and soil tests are available on request. Using a range of application methods over small areas and large, we use organic and non organic fertilizers to maintain the vitality of your plants and lawns, eliminating deficiencies, making sure they never go hungry.
Licenced Spraying
Ranging from weeds in pavers or lawns to pest and disease problems on your plants, we use a range of backpack sprayers or a mobile 150l spray tank to cover the situation.
Being ACDC licensed contractors, you can have peace of mind knowing the job will be done safely.
"Maintaining the Sunshine Coast for 10 years"
No matter what the job, we want to hear from you! If you would like to contact us about any of the services that we offer, please do not hesitate to drop us a line. You can call or email us or use this form to tell us some details about the work that you would like carried out. Email: info@greenbeltmaintenance.com.au